Commitment to quality and commitment to the environment.
In 1997 HARIVASA obtained the quality certificate ISO 9002, the first of Navarra flour industry to do so.
In the years 1998 and 1999 is when it is completed and implemented a management system of occupational hazards, according to the Law on Prevention of Occupational Risks, and already in 2000, this commitment affects the entire production process,minimizing pollutant emissions Using the criteria of energy efficiency, recycling allmaterials and, ultimately, preserving our environment in the best possible conditions.
Obtaining the certificate of ISO 14001 environmental management marks a newmilestone in the history of the company, being the first to get in Spain and Europe.
This company has received a grant co-financed at 50% by the European Regional Development Fund through the 2014-2020 ERDF Operational Program of Navarra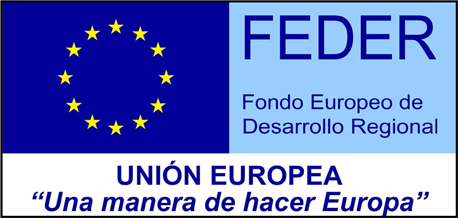 Actions in 2017
In 2017 we have reduced water consumption by 10% compared to the last 3 years.
In 2017 the use of industrial oil has been reduced by 28.5% compared to the last 3 years.
Actions in 2018
In 2018 we have reduced office paper consumption by 14%.
Also in 2018 we have reduced the consumption of paper sacks by 9%.
Consumption of contaminated material has decreased by 16% more than what is established in our environmental objectives.